Noodles are a staple food in many Asian countries and are often the basis of various dishes. From Japan to Singapore, many authentic Asian recipes are loved by people worldwide. This article will discuss the five most popular noodle dishes and how they are made.
1. Yaki Soba
Yaki soba is a popular Japanese dish with buckwheat noodles and fresh vegetables. It is a stir-fry dish with many varieties, including meat, vegetarian, and vegan-friendly options. Typical yaki soba stir fry includes cabbage, carrots, onions, and sauce. It is typically made from a variety of ingredients, having:
Worcestershire sauce
Soy sauce
Oyster sauce
Ketchup and other seasonings
Yaki soba is a delicious and easy dish that is often a favorite must-try at home thanks to its simplicity and ease of cook.
2. Pad thai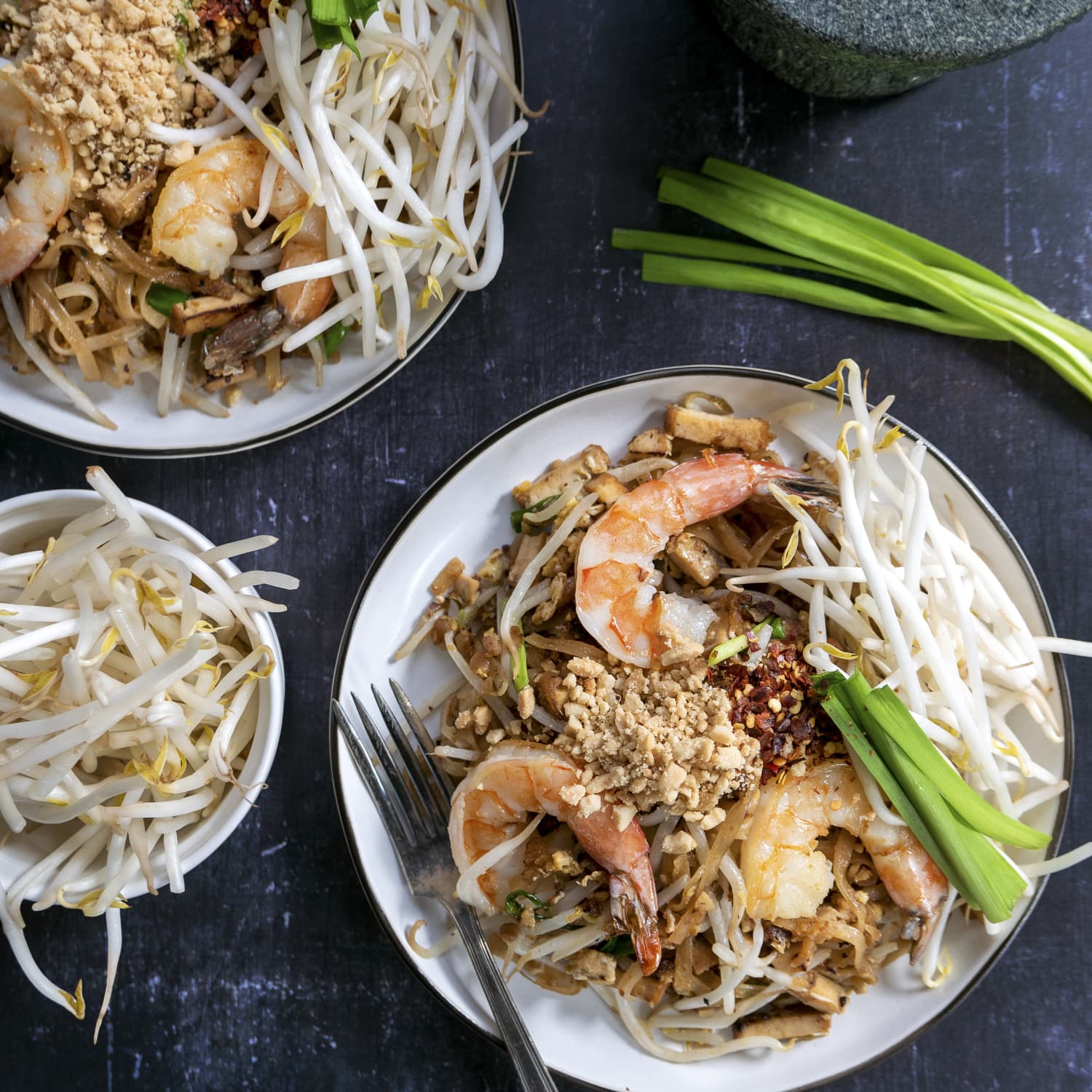 Pad Thai is a famous Thai noodle dish especially popular in the Western world. The word is typically cooked with rice noodles and is stir-fried with various vegetables and meats. Typical stir-fry ingredients include shrimp or chicken, eggs, tofu, and vegetable mix. It is usually seasoned with a sweet and savory sauce made from fish sauce, sugar, vinegar, and tamarin paste; Pad Thai is popular as a street food in Thailand and a Thai cuisine staple among restaurants in the Western world. Be sure to look for authentic Asian ingredients next time you cook an authentic Pad Thai.
3. Ramen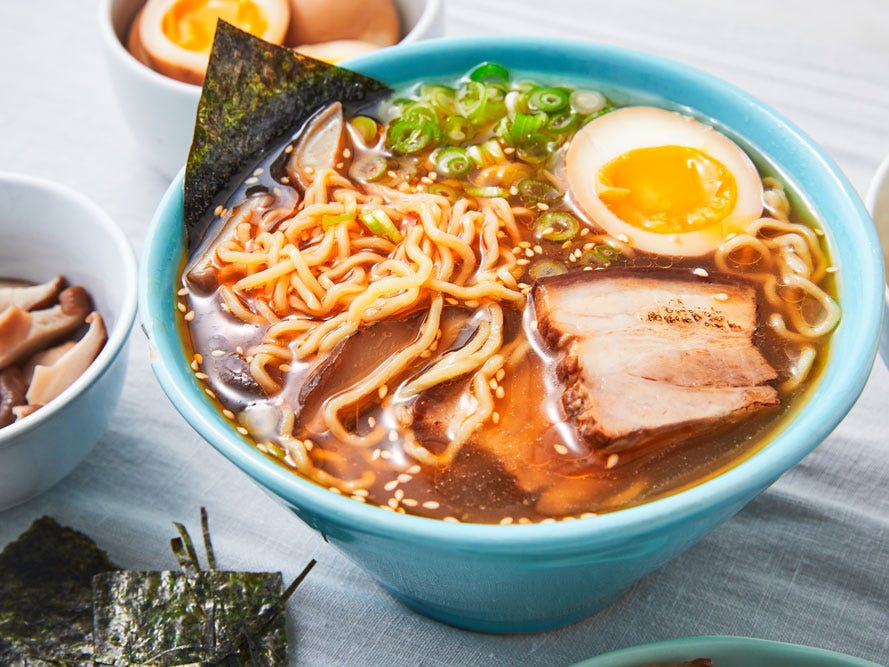 Ramen is a Japanese-style noodle dish made from Chinese-style wheat noodles. It has gained significant popularity worldwide and is best known for its rich flavors diverse palette. It is typically served with pork or chicken and has a rich and dense broth made from animal bones; and is often slow-cooked for many hours to reach a balanced and perfect taste. The dish is topped with various ingredients, including bamboo shoots, seaweed, tofu, and soft-boiled eggs. It is ideal on a cold day or as a chill eat-at-home dish during easy evenings.
4. Japchae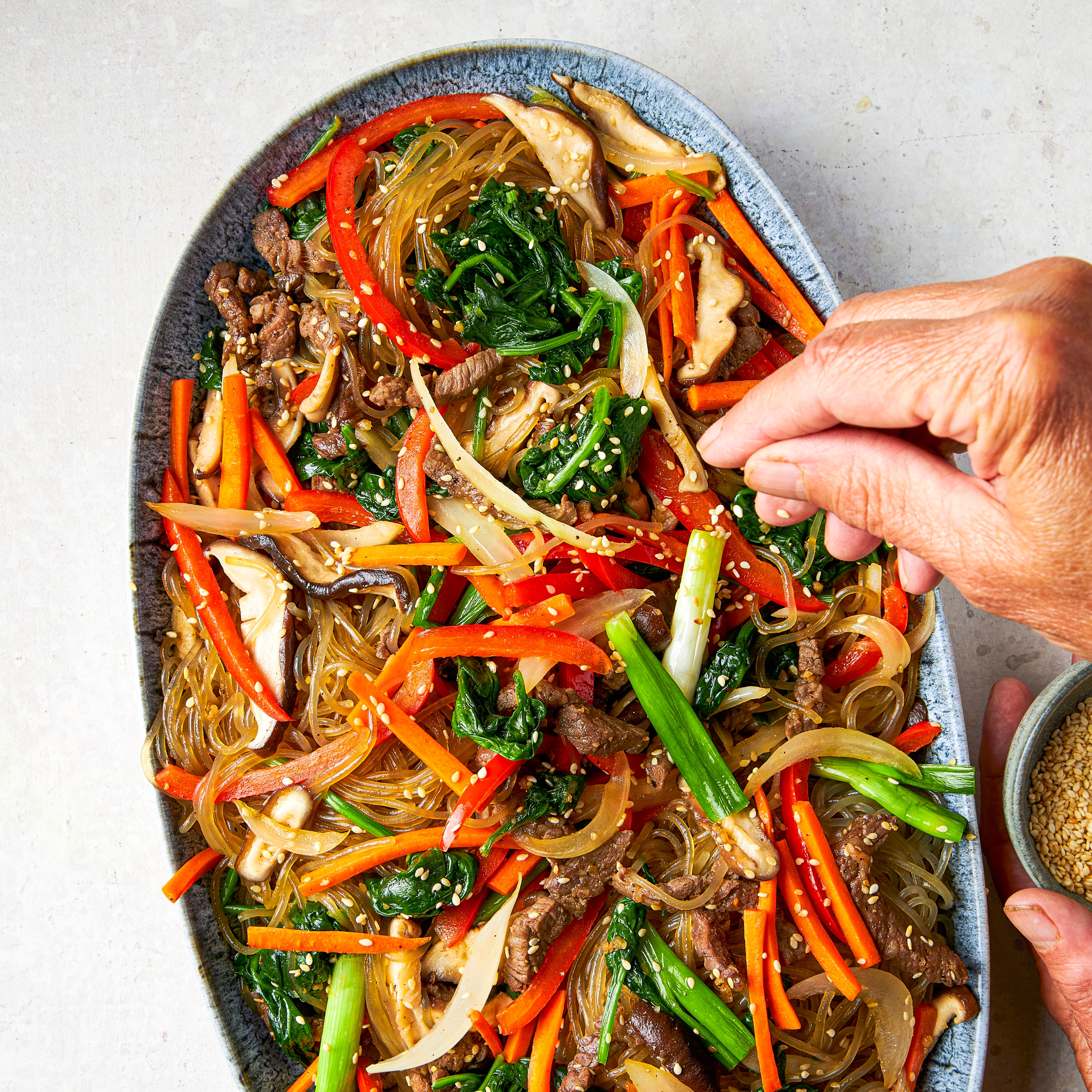 Now on a more unusual side is a Korean favorite noodle dish Japchae. Made with sweet potato noodles, the plate is stir-fried with various vegetables, including spinach, mushrooms, carrots, and chili. It is typically served with meats such as chicken or beef. Japchae is generally done with a sweet, savory sauce made from dark soy sauce, brown sugar, and sesame oil. An easy and healthy dish; make sure to check Japchae recipes next time you are down to cook an authentic Asian dish.
5. Pho
A Vietnamese favorite, Pho is a traditional noodle soup typically made from rice noodles. Served in a flavourful but light in calories broth often made from chicken or beef bones. Topped with various ingredients, including bean sprouts, chilies, basil, and coriander. Pho is light, delicious, and easy to cook. A staple of comfort food, Pho is a must-have on a rainy day or during fast breaks when you want to eat something light but tasty.
In conclusion, Asi,  its cuisine is rich and versatile when it comes to the variety of noodle dishes it has to offer. Whether you prefer stir-fry or soups, there is always a dish to fit every taste. From delicious yaki soba to comforting Pho, check, ensure you check out theseshes next time you need to satisfy your appetite for Asian cuisine.